The Song of Solomon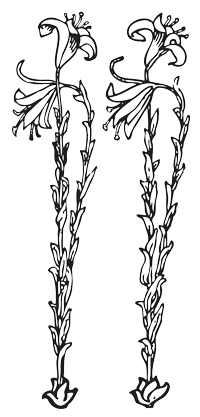 I was restoring an 1897 Art Nouveau book, The Song of Solomon for a customer and liked it so much I scanned the illustrations and text while I had it disbound. In order to get a copy made for myself, I decided to produce a fine press limited edition of 25 copies, sell 24 to recover the cost and keep one for myself.

The sixteen pages of text were converted to photopolymer plates and hand printed by letterpress on Zerkall Book soft white vellum paper, 145 gsm. The twelve pencil drawing illustrations by H. Granville Fell were scanned and printed on Zerkall Book soft white smooth paper, 145 gsm. The book measures 9.25" x 8.25". The cost is $250.
If you would like a copy of the unbound sheets, mail me a check for $255.00 ($5 shipping). You can return it within a week if you decide not to keep it. If you have any questions, please write or call.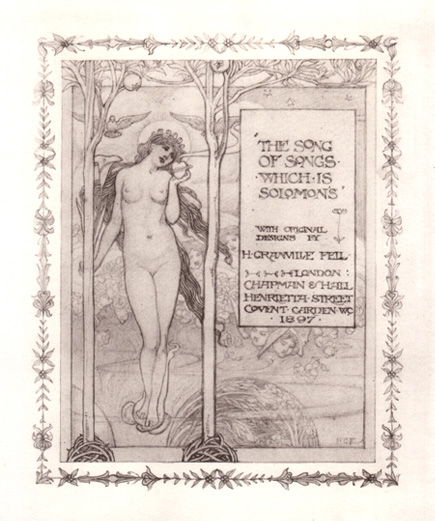 Title Page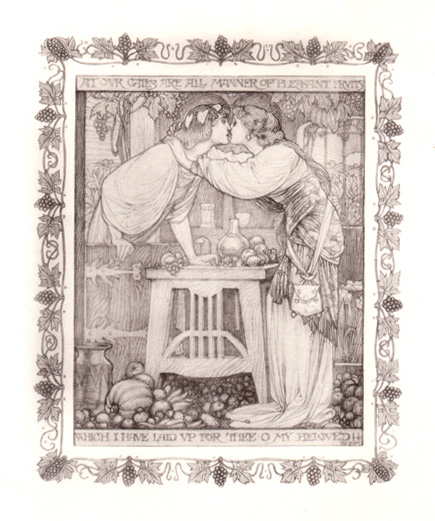 Sample Page